By Arvin Halkhoree, senior associate-barrister, Juristconsult Chambers, DLA Piper Africa member firm in Mauritius
Mauritius, the tropical island of 2,040 square kilometres with a population of 1.3 million, has for over a quarter of a century been the preferred route for foreign direct investment (FDI) flows to India. The Mauritius International Financial Centre (IFC) offers an ideal environment for corporates to operate their businesses within a hybrid legal and conducive regulatory framework, besides other advantages such as political and economic stability, a pool of qualified bilingual or multilingual professionals, and a good network of double tax avoidance agreements (DTAAs) and investment promotion and protection agreements (IPPAs). In his 2011 article "The Mauritius miracle, or how to make a big success of a small economy," the Nobel laureate in economics Joseph Stiglitz wrote that Mauritius "has spent the last decades successfully building a diverse economy, a democratic political system and a strong social safety net."
The Mauritius IFC has forged a reputation as a safe, trusted and competitive financial center, which has enabled it to position itself as the preferred jurisdiction for FDI flows to the continent, since the country can service both Francophone and Anglophone Africa. It has been at the forefront of driving quality investments into Africa, and undoubtedly remains the investment hub and the stepping stone of choice for investors moving into the continent. With 21 DTAAs and 23 IPPAs already in place with African states, Mauritius offers investors a robust, transparent, reliable and conducive environment for doing business. Mauritius ranks first in Africa and twentieth worldwide for ease of doing business by the World Bank. As a member of regional economic blocs such as the Southern African Development Community and Common Market for Eastern and Southern Africa, and a member of the African Union, Mauritius plays an active role in enhancing and fostering diplomatic and economic cooperation between African countries.
It is the government's strategy to promote Mauritius as a reliable and effective trade and investment platform for the continent. To this end, economic collaboration with African states is being reinforced to leverage the geostrategic position of Mauritius to drive investment into the continent. Several initiatives are already in place, including the development of special economic zones in several African countries to creative a conducive environment for local operators to tap into business opportunities there and develop business corridors for neighboring countries. The 2018-19 national budget outlines the need to consolidate a diplomatic footprint in Africa with the realization of the Africa Strategy, which aims to expand the economic horizons of Mauritius and bring it to a higher level of regional cooperation. In fact, embracing fintech and making Mauritius a hub for Africa is one of the government's national priorities for 2019.
In its recent publication The World in 2019, the Economist magazine suggests the population of Africa will double to 2.5 billion by 2050. According to the World Bank's Global Findex Database 2017: Measuring Financial Inclusion and the Fintech Revolution, around 1.7 billion adults remain unbanked globally. In Africa, only a third of the continent has access to some sort of financial service. To cure this financial exclusion, the spread of mobile telephony and mobile internet services has brought the unbanked into the spotlight and created a market that is becoming increasingly attractive to tap into. According to the GSM Association, Sub-Saharan Africa is projected to have 535 million cellphone subscribers by 2020. Kenya's MPesa is a prime example of how mobile telephony can open up access to financial services. Spinoffs, replicas and imitators of MPesa are widespread across Africa.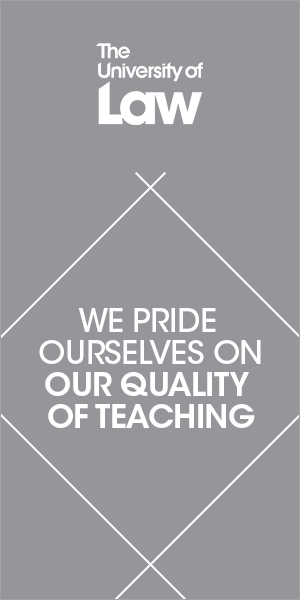 Financial services can help drive development. Financial inclusion, especially from the use of digital financial services, including mobile money services, payment cards and other financial technologies, is necessary for development and the benefits of such inclusion are wide-ranging. In both rich and poor countries, fintech is already seen as the dominant force behind the big advances recorded in recent years. The dynamic nature of emerging markets creates challenges that have never confronted the developed world, but at the same time they also open up opportunities for innovation and growth. Fintech can help solve unique African problems across sectors in creative ways.
Fintech is, in fact, a facilitator of economic growth in Africa; it will lower barriers to entry for customers, reduce the cost of transactions, and improve the quality of financial services, thereby helping to reduce financial exclusion. Instead of being a bad banking risk, the poor are now a unique business opportunity to tap into. Although at the bottom of the pyramid, they generate new data (mobile phone ownership and internet access) that, if used intelligently, easily compensates for a lack of credit history and gives the unbanked unprecedented access to finance, thus helping toward achieving the universal financial inclusion that the World Bank is seeking. The harvested data will open access to nano loans, and this will establish the data trail required to assist in bigger loans later. This is a perfect example of true democratization of financial services. In fact, the world's poor previously needed the stability and security that banks traditionally offered, but increasingly they are given the choice to use the creative and innovative, tailor-made solutions that fintech offers. Digital and mobile payments will become the new transactional battleground, as banks and fintech companies fight to own their customers.
Africa's reputation for innovation as the global leader in mobile money is a key driver behind the continent's burgeoning fintech investment scene. In fact, fintech in Africa has the greatest potential to positively influence the lives of its population and make a marked difference. The IFC is keeping pace with this changing African landscape. Mauritius is positioning itself as the fintech hub for Africa. The fintech- and innovation-driven Financial Services Regulatory Committee was set up in February 2018, under the chairmanship of Lord Meghnad Desai. This Committee aims to make Mauritius a regional hub in the field of fintech, and to this end it has pursued discussions to build an open and transparent regulatory regime for fintech in Mauritius. In the words of Lord Desai, "With fintech triggering a major transformation of the financial services sector, Mauritius finds itself in a unique position to leverage on its expertise, as well as its good repute in the financial services sector, to attract fintech entrepreneurs and position itself as the fintech and technology hub for Asia and Africa and to spearhead the development of artificial intelligence in the region."
Consequently, in September 2018, Mauritius recognized digital assets, including cryptocurrencies, as an asset class for investment by sophisticated and expert investors. The Financial Services Commission (FSC), the integrated regulator for non-banking financial services and global business sectors, which is highly supportive of fintech-related initiatives, came up with a consultation paper in November 2018 that sought feedback from the stakeholders on the proposed regulatory framework for the licensing of digital assets custodian services. This regulatory framework, effective from March 1, 2019, positions the IFC as the first jurisdiction to offer a regulated landscape for the custody of digital assets. Commenting on this revolutionary regulatory framework, the Mauritius prime minister said, "In revolutionizing the global fintech ecosystem through this regulatory framework for the custody of digital assets, my government reiterates its commitment to accelerating the country's move to an age of digitally enabled economic growth." The establishment of the Mauritius Africa FinTech Hub, in December 2018, with a clear vision of changing the outlook for the whole continent by acting as a catalyst in the regulatory environment and the pan-African fintech ecosystem, is a clear sign of the growth potential of fintech in Africa.
According to New World Wealth, the IFC has been the fastest-growing financial center in Africa. Fintech will undoubtedly contribute to the Mauritius IFC's further growth by offering value-added activities, in addition to unearthing and tapping into exciting opportunities.
Besides the custodian services license for digital assets, Mauritius has, since 2016, put in place the appropriate regulatory framework for a regulatory sandbox license (RSL), to position the country in the league of selected jurisdictions enabling promoters and entrepreneurs to engage in innovative and high-value-added activities relying on the dynamic technological evolution. The RSL, in fact, offers a safe space to test promising projects within set parameters that act as temporary frameworks and that are inspired from proven worldwide best practices. It acts as a time-saving device pending the provision of a fully fledged legislative framework. The RSL has been used to implement projects with significantly promising ripple effects on the economy, the job market, technology and the transfer of knowhow. The Economic Development Board has recently delivered five RSLs to projects that were recommended by the National RSL Committee. An RSL was granted to a next-generation wealth management platform that combines robo-advisory fund management and blockchain-backed custodian services. The second project operates a lending platform for blockchain-backed loans, which enable holders of digital assets to obtain cash loans using those assets as collateral. The next project is a blockchain-based identity-management system that provides tools for identity owners and relying parties, to safely and securely share information, while complying with international data protection regulations. Its B2B KYC management dashboard helps relying parties ensure regulatory compliance with international AML/KYC/CDD acts and best practices. Lastly, an RSL was granted to an online equity crowdfunding platform.
The fintech segment is reflective of the technological innovations taking place worldwide, and Mauritius is at pace with these latest advancements in this fast-changing ecosystem. This new segment will undoubtedly attract more fintech activities to Mauritius and help develop and expand such activities in Africa, while further consolidating its position as a strategic development partner in and for Africa.
By Arvin Halkhoree, senior associate-barrister, Juristconsult Chambers, DLA Piper Africa member firm in Mauritius