OPINION
 By NJ Ayuk
For Namibia, natural gas production is a highly promising opportunity to grow and diversify its economy and create energy security
JOHANNESBURG, South Africa, February 27, 2023/ — By NJ Ayuk, Executive Chairman, African Energy Chamber (
http://www.EnergyChamber.org
)
When I was working on my 2019 book, Billions At Play: The Future of African Energy and Doing Deals, I wrote that Qatar was well on its way to achieving its goal of becoming the "Gas Capital of the World." The tiny country is home to some of the largest gas-to-liquid (GTL) plants in the world and supplies more liquefied natural gas (LNG) than anyone else. It also uses its huge natural gas reserves, 872 trillion cubic feet (tcf), as feedstock for Qatar Fertilizer Company, the world's largest single-site producer of ammonia and urea. Since I wrote about it, Qatar only has moved closer to achieving its natural gas ambitions and is in the process of expanding its LNG production capacity.
In 2019, I was excited about the positive example Qatar provided for African gas-producing states.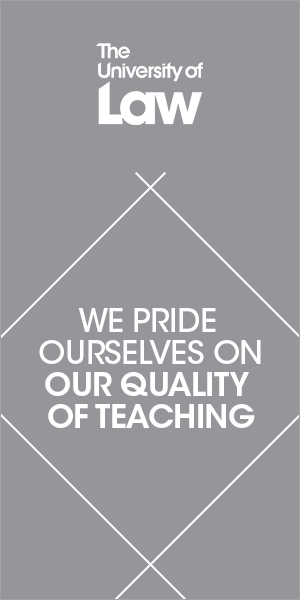 Today, I'm particularly encouraged that Namibia, home to several massive oil and gas discoveries in recent years, is building a solid business relationship with Qatar. State-owned QatarEnergy owns significant stakes in the 2022 discoveries Shell and TotalEnergies made offshore Namibia.
For Namibia, natural gas production is a highly promising opportunity to grow and diversify its economy and create energy security. It's also uncharted territory. The recent discoveries there will result in the country's first oilfields.
Namibia will quickly need to learn how to effectively maximize the value of its hydrocarbon resources, and, Namibian Minister of Mines and Energy Tom Alweendo said some of those lessons will come from Qatar. Namibia also has expressed interest in getting guidance from Qatar on developing a national petroleum development strategy, best practices for revenue management, and an effective approach to environmental management.
"It's a new industry for us, so there is a need to make sure the resources will be monetized to ensure it does become meaningful to the people of Namibia," Alweendo said around the time of Al Kaabi's first visit. "As a State, Qatar has been in the business much longer than us. Therefore we can learn many lessons from them."
I agree that partnering with, and learning from, a country with such a successful natural gas industry could be tremendously beneficial for Namibia. I hope the relationship between the two countries continues to grow and strengthen.
Ideally, more cooperation and knowledge-sharing will follow. Meanwhile, I strongly encourage Namibia to delve deeply into Qatar's history of natural gas production and monetization and learn from its accomplishments. Alweendo's pragmatic commonsense approach to energy development can also be a plus as he engages with Qatar or the International Oil Companies. We have seen it up close at various engagements with the industry at the NIEC or at African Energy Week in Cape Town.
Capitalizing Upon Huge Reserves
Qatar learned that it possessed truly huge reserves of natural gas in 1971, when Royal Dutch Shell discovered the North Dome structure, also known as the North Field. At the time, though, neither Shell nor Qatar's government had a great deal of interest in developing the site. Their focus was on crude oil, which was then making the country very rich.
Conditions began to change in the late 1970s. Qatari crude production started to decline after 1979 as the country's largest oil fields matured. And in the 1980s, oil prices sank — and brought oil revenues down along with them. As a result, Qatar's government began looking for new ways to generate income.
Gas was an obvious option since global demand was rising, and national reserves were ample. Officials in Doha began to draw up plans for monetizing production from the North field, which is now known to contain at least 50 trillion cubic feet of gas in recoverable reserves.
Eventually, they developed a three-phase plan that would start with domestic sales then proceed to pipeline exports before finally launching marine exports of LNG. To implement the plan, they set up a joint venture known as Qatar Liquefied Natural Gas Co. Ltd. (Qatargas) in 1984 between Qatar General Petroleum Co. (QGPC, now QatarEnergy)  BP, and Total (now TotalEnergies).
The first phase, which brought gas to Qatari businesses and homes, was a relatively simple process due to the small size of Qatar's population. But economic and geopolitical events in the late 1980s and early 1990s impeded the second phase, which called for the construction of an export pipeline to other member-states of the Gulf Cooperation Council (GCC). Ultimately, border disputes and infighting among GCC members made the project impossible.
The failure of the pipeline allowed Qatargas to skip directly to the third phase — namely, using production from the North Field as feedstock for a gas liquefaction plant that could turn out LNG for export by tanker.
At the same time, rising demand for gas in Japan, South Korea, and Taiwan gave Qatar an incentive to focus on LNG. Additionally, BP made the decision to exit Qatargas. This cleared the way for the U.S. company Mobil (now part of ExxonMobil) to join the project.
Mobil was a good fit, partly because it had ample financial resources and partly because it had extensive experience with LNG through its participation in the Arun scheme in Indonesia. It was able to access and deploy the technologies needed to launch Qatar's first LNG plant.
That facility brought its first 2 million tonnes per annum (mtpa) production train online in late 1996 and began commercial production and exports the following year.
Since then, Qatar has continued to ramp up gas production and expand its LNG industry. It has worked with foreign partners to build more gas liquefaction facilities and is now home to three LNG mega-trains with a combined production capacity of 77 million mtpa.
These plants helped make Qatar the world's largest LNG producer in 2006, and they have kept the country at the top of the list ever since.
Namibia won't be able to fully duplicate Qatar's experience. It doesn't have the same geography or demographics. But it can benefit from some of the lessons that Qatar learned along the way. I'll list a few of them here.
A Little Help From My Friends
Less than a decade after nationalizing its oil and gas industry, Qatar began looking into plans for launching LNG production. It had a clear understanding that it could not pursue this goal without outside help.
More specifically, QGPC and the Qatari government knew they would need partners with plenty of cash, experience, and access to gas liquefaction technology. They also knew they would need partners that were willing to absorb the risks involved in opening up a new frontier. As it happened, Mobil met all these criteria.
Namibia will need help too. Like Qatar, it will need to pair up with IOCs that can help cover the costs of establishing a new sector of industry, that have experience in handling all of the physical and logistical complications of such projects, and that can supply the sophisticated technologies needed to compress and cool gas into a liquid state that can be transported by tanker. Also like Qatar, it will need investors that are ready to build this sector of the economy from the ground up. Namibia is off to a strong start here because of its partnerships with Shell, TotalEnergies, and QatarEnergy, but the country should continue making an enabling environment for IOCs, and working to attract investors, a priority. It must send the right message to the investor community that it will maintain stable leadership and avoid resource nationalism and red tape that has been very problematic for African countries.
Staying Flexible
When Qatargas' plans to build a pipeline foundered due to unexpected obstacles, the company didn't let that derail its big-picture goals. Instead of focusing on these obstacles, it decided to take a different approach. It accepted that its efforts to draw up new plans and engage in further negotiations had failed, and it moved on. It dispensed with the second phase of the project altogether and got to work on the third phase. And that marked the first step of Qatar's journey to becoming the largest LNG producer in the world.
This is an important lesson for Namibia: Sometimes the original plan simply doesn't work out, even when all parties make good-faith efforts to resolve their differences. So, then it's time to try something different. It's time to look for a new solution.
Resource Management
Qatar can also teach Namibia a thing or two about resource management. This has been a crucial consideration for QatarEnegy and its partners in Qatargas, since most of their feedstock has come from a single source – the North Field. This field may be huge, but it is hardly inexhaustible. In fact, Doha imposed a temporary moratorium on new development initiatives at North in 2005, saying that it needed to conduct a thorough study of the site to assess its long-term potential and keep reservoir pressure at adequate levels.
That moratorium was significant: Qatar's government didn't lift it until 2017. Immediately, plans were drawn up for the North Field Expansion (NFE) project and for the construction of new gas liquefaction facilities. By 2022, QatarEnergy completed two rounds of investment deals with Western partners for the NFE, which includes the addition of six LNG trains capable of increasing its liquefaction capacity from 77 mtpa to 126 mtpa by 2027.
These events are significant because they demonstrate that Qatar wants to keep its LNG plants in business for a long, long time. The company was willing to accept a 12-year moratorium on new development initiatives to ensure that its largest source of gas could remain in production over the long term.
Timing is Everything
Of course, Qatar owes some of its success to optimum timing. Its gas sector emerged at a time when the country was highly motivated to find a replacement for dwindling oil revenues, when demand for gas was on the rise, when there were few viable alternative markets in the region, and when Mobil happened to be on the lookout for a new LNG project.
It appears that timing is on Namibia's side as well. With European countries attempting to free themselves from reliance on Russian supplies in response to the conflict in Ukraine, interest in natural gas from Africa is at an all-time high. As recently as this month, Reuters reported that European governments will be in a costly race to replenish the gas used this winter before the next peak winter demand. And that cycle, likely, will continue beyond 2023.
"To ward off market volatility and protect against shortage, they will have to repeat the exercise annually until the continent has developed a more permanent alternative to the Russian pipeline gas on which it depended for decades," the article states.
It will be vital for Namibia to find a balanced approach to launching its gas sector, working to avoid delays that could hinder its ability to capitalize on increased demand, but at the same time, taking a strategic approach to developing a gas industry that Namibia's people, businesses, and communities can benefit from well into the future.
Cooperating with, and learning from, Qatar can help with all of these objectives.
Distributed by APO Group on behalf of African Energy Chamber.
SOURCE
African Energy Chamber